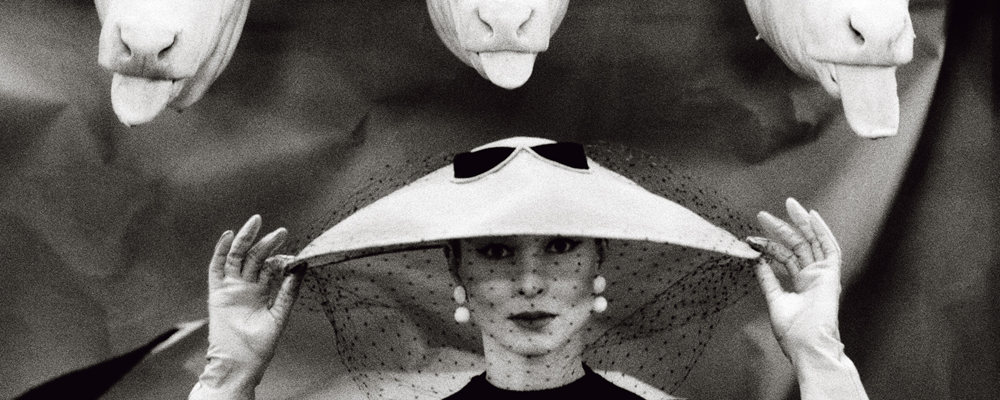 Coming into Fashion: A Century of Photography at Condé Nast
2017.1.20 – 2017.3.5
"Coming into Fashion: A Century of Photography at Condé Nast," on view at Ullens Center for Contemporary Art (UCCA) from 20 January through 5 March 2017, offers a comprehensive survey of the century-long history of fashion photography as pictured and written by Condé Nast, the prominent American magazine publisher that pioneered the development of the modern fashion magazine through titles such as Vogue, Vanity Fair, and Glamour. Occupying the Central Gallery, Nave, and Long Gallery, the exhibition draws together a kaleidoscopic selection of prints by more than 80 iconic photographers including Edward Steichen, Irving Penn, Helmut Newton, and Mario Testino, marking the public presentation of many of these works for the first time in China since their publication. It also includes an exceptional collection of original magazines, illustrating how some of the images first circulated. These rare materials were selected from the Condé Nast archives in New York, Paris, Milan, and London. First launched in 2012, "Coming into Fashion" has since traveled to institutions in twelve cities including Berlin, Milan, Edinburgh, Paris, Moscow, Mexico City, Tokyo, and Taipei.
Fashion photographs – glamorous, provocative, beautiful, accomplished, magical – have always been associated with some of the most significant names in the history of photography. This has been the case since the advent of fashion photography in the early years of the twentieth century: the great American photographer Edward Steichen took what might be considered the first fashion photographs in 1911, and since then many key practitioners have turned fashion photography into an art form. Today, fashion photographers are exhibited, as artists, in the world's most prestigious museums, and their photographs sold by galleries and auction houses for considerable prices. Each year publishers release new books dedicated to the best of the genre.
For many fashion photographers, it was the editors and art directors at Condé Nast publications, such as Edna Woolman Chase, Diana Vreeland, Alexander Liberman, and Franca Sozzani, the late Editor-in-Chief of Vogue Italia who recently passed away on 22 December 2016, that launched their careers. Since his earliest days as a publisher in the very first years of the twentieth century, Condé Nast was a gifted talent scout. By surrounding himself with great artists, he placed Vogue, in addition to his other magazines (most notably Vanity Fair and Glamour, as well as the foreign editions of Vogue), at the forefront of the photographic avant-garde. The Condé Nast studios in New York, Paris, and London were laboratories of creativity, employing artists eager to capture and show off the gems of haute couture.
This exhibition, unprecedented in both scale and volume, looks at early work by such luminaries as Horst P. Horst, Erwin Blumenfeld, David Bailey, Guy Bourdin, Corinne Day, Deborah Turbeville, Sølve Sundsbø, Peter Lindbergh, Paolo Roversi, and Tim Walker as it appeared in the pages of Condé Nast magazines. This creative collaboration has kept fashion photography – and Condé Nast – innovative and often challenging but always able to capture the style of the day.
Regarding the presentation of this exhibition in Beijing, UCCA Director Philip Tinari observes: "UCCA has an established tradition of regularly presenting photography, and of engaging with both fashion and publishing. This is evident in a number of exhibitions held at UCCA in recent years, including 'The Chinese Photobook' (2015), 'Beyond Words: Photography from The New Yorker' (2012), and 'Peter Lindbergh: The Unknown' (2011). We find these explorations beyond the strict purview of contemporary art key to our project of building a critical and informed audience for visual culture in China today. We are excited to be working with the Foundation for the Exhibition of Photography, and to be partnering with Vogue China to present this exhibition."