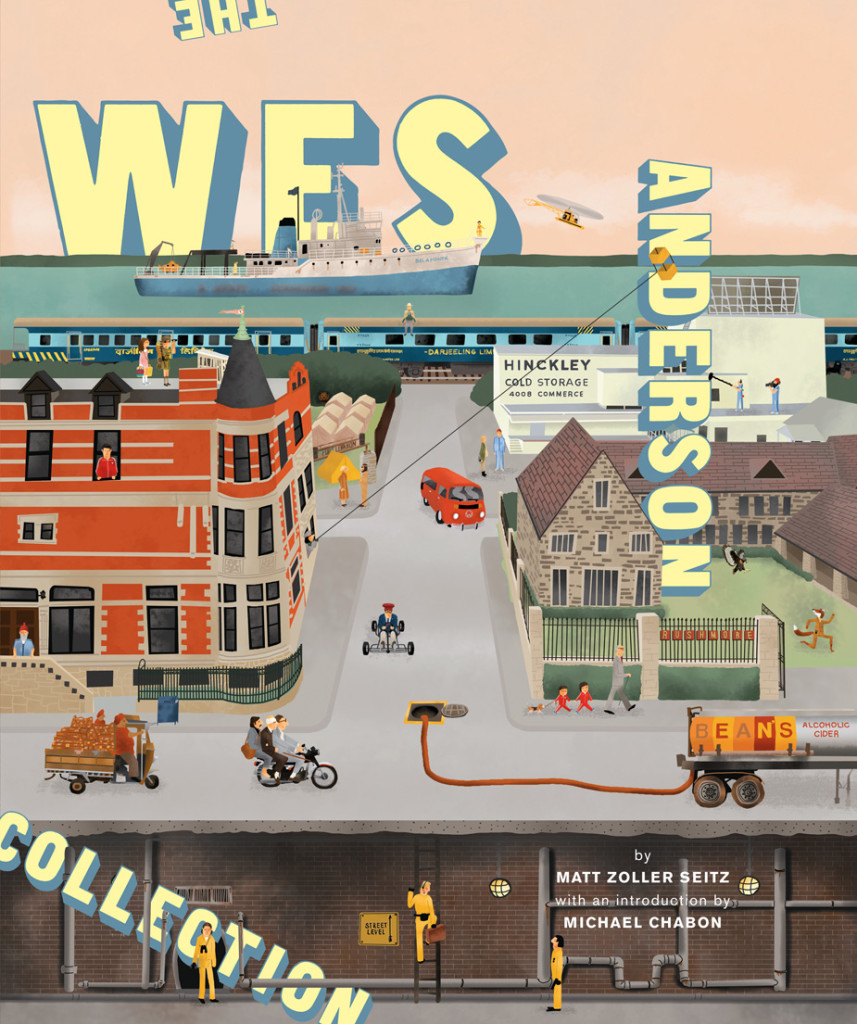 The Wes Anderson Collection
Authors: By Matt Zoller Seitz Introduction by Michael Chabon  Imprint: Abrams Books
Wesley Wales Anderson is an American film director, film producer, screenwriter, and actor. His films are known for their distinctive visual and narrative styles.
Wes Anderson
is one of the most influential voices from the past two decades of American cinema. A true auteur, Anderson is known for the visual artistry, inimitable tone, and idiosyncratic characterizations that make each of his films—
Bottle Rocket
, 
Rushmore
, 
The Royal Tenenbaums
, 
The Life Aquatic with Steve Zissou
, 
The Darjeeling Limited
, 
Fantastic Mr. Fox
, and 
Moonrise Kingdom
—instantly recognizable as "Andersonian." 
The Wes Anderson Collection 
is the first in-depth overview of Anderson's filmography, guiding readers through his life and career. Previously unpublished photos, artwork, and ephemera complement a book-length conversation between Anderson and award-winning critic Matt Zoller Seitz. The interview and images are woven together in a meticulously designed book that captures the spirit of his films: melancholy and playful, wise and childish—and thoroughly original.
Wes Anderson has never made a bad movie, but that only makes it more fun to argue about which of them is his best (hint: not "Rushmore").
Let's get this out of the way right from the top: Wes Anderson has never made a bad movie, and — in all likelihood — he probably never will. He's too particular, too immaculate, too in command of his craft. Of course, the fact that he has always been so sure of himself only makes it more tempting to chart the progress of his career and to measure his films against each other. Or maybe it's just fun because there are still only eight of them, and everyone seems to have their own favorite. Who could say?