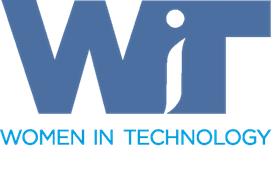 Girls in Technology is led by a committee of Women in Technology (WIT) members. We offer educational and hands-on STEM programs that promote creativity and innovation, and inspire girls to pursue STEM-related careers.
GIT programs reach over 500 girls in the DC metropolitan area. Our programs help girls identify pathways to careers in STEM through engagement with women executives in STEM-related fields and STEM experiences provided by companies in the District, Maryland, and Northern Virginia.
Girls in Technology programs are made possible through the generosity of corporate sponsorships, Women in Technology and STEM for Her. Program speakers, mentors and committee members volunteer their time to make a difference in the lives of the future generation.
Changing the future of science, technology, engineering, and math professions by inspiring and equipping girls of all backgrounds to pursue these fields.
According to The National Center for Women in IT, tech companies with women in management positions achieve a 34% higher return on investment.
34% higher return.
And yet women still only occupy 26% of the over 4 million computer science-related positions in the country and account for only 11% of executives in Fortune 500 tech companies.
Not only is the lack of diversity in tech profoundly out of line, but it's also bad for business, especially when we
The good news is that a good number of organizations and initiatives have cropped up around the country to change the game. Some are focusing on girls still in school, others on offering training to women already out in the workforce. But what unites all of these organizations is the belief that not only should women be occupying an equal share of the over 3 million tech jobs, but that they are in fact the future of tech.