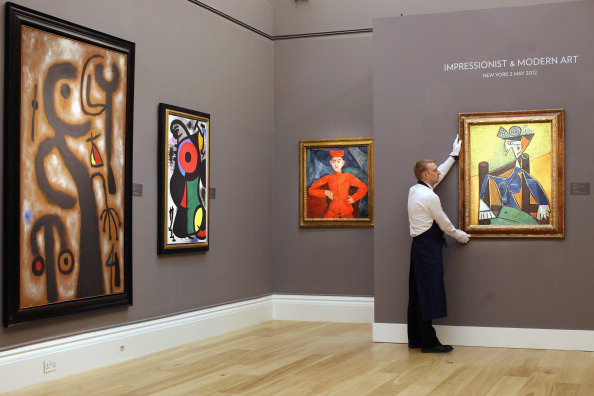 eBay's Live Auction Sotheby's Site is Finally Here  
Sotheby's and eBay launch their new live online auction site, ebay.com/sothebys. The site, hosted by eBay, will allow collectors to bid on auctions in New York from anywhere in the world as they happen, access live streaming audio and video of the sales, and view items for sale. Plans for the collaborative auction site were announced last July, and the first live auctions on eBay will be the New York sale and Photographs sale.
This is not the first time that Sotheby's and eBay have partnered on online ventures. In 2003, Sotheby's shut down sothebys.ebay.com, a site with separate online auctions, because it wasn't generating enough profit. This time around, the auction giant is hoping that technology has caught up with the market, and that might be the case—eBay boasts 155 million active buyers. How many of them will be interested in bigger ticket art items? That remains to be seen.