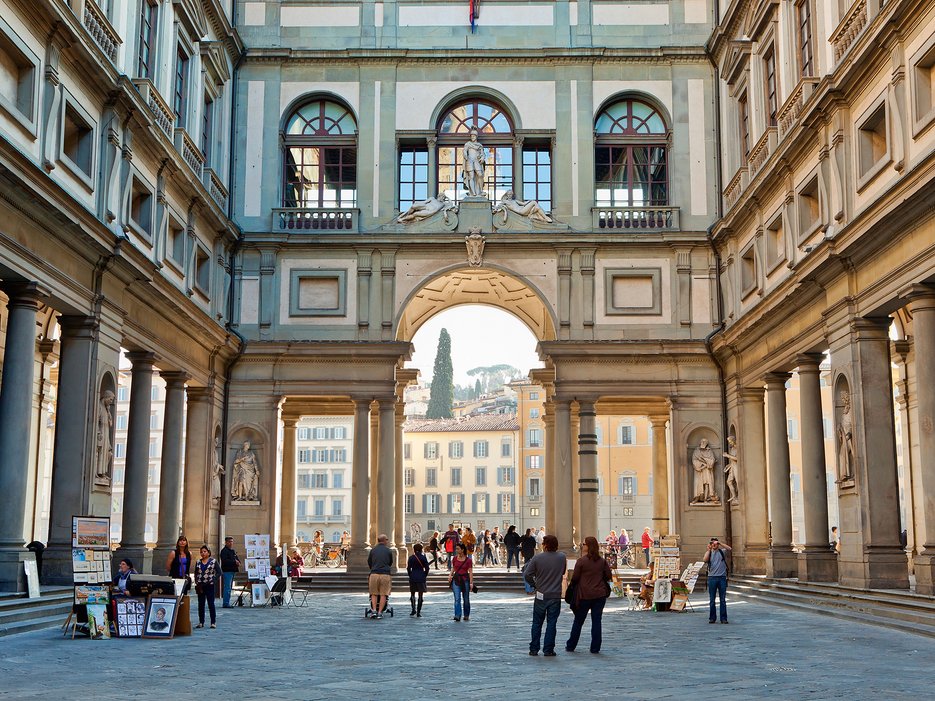 © JOHN KELLERMAN / Alamy
No need to sign up for multiple museum memberships: This new program, created by art-world insiders, makes it easier than ever to get exclusive access to dozens of museums around the world.
Let's say you're at the Uffizi Gallery in Florence on a busy day. The line is down the block, the mercury is rising, and as much as you'd like to see treasures like The Birth of Venus, you also don't want to spend your entire day waiting around. Would you take an easier route to entry if it was possible? If so, the Cultivist may be for you: This new membership program lets you head straight to the front of the line (with up to three guests in tow); simply flash the card, and you're in. "We want things to be seamless and easy," says Daisy Peat, one of the Cultivist's co-founders.
And it's not just about skipping lines: Peat and co-founder Marlies Verhoeven, who met while working at Sotheby's, also want to help art lovers around the world experience culture by making it easier to gain access to museums and art fairs around the world—no more lines, no more velvet ropes. They founded the company in response to the challenges of a growing art world: It's not just the booming popularity of contemporary art, but its international reach, that has daunted even the most cosmopolitan art lover.