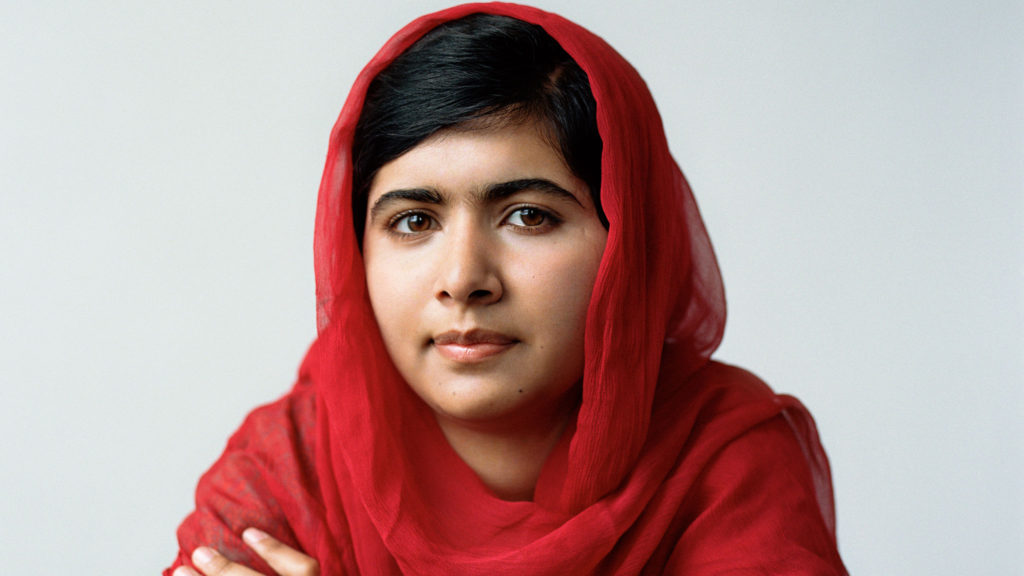 Malala Yousafzai channels her global support into a movement
HOW NOBEL PEACE PRIZE–WINNING ACTIVIST MALALA YOUSAFZAI IS CHANNELING HER INSPIRING LIFE STORY INTO A TARGETED MISSION
After Pope Francis finishes his opening remarks at the UN General Assembly, the room's attention quickly begins to stray. Colombian pop star and UNICEF ambassador Shakira launches into a well-intentioned rendition of "Imagine," but the gathered heads of state begin to twist in their seats in conversation and mill in the aisles. Then the song ends, and a gentle but firm voice calls down from the upper mezzanine balcony, cutting through the buzz of distraction.
"Before I start, may I ask for some quiet. Please pay attention to what youth is asking here."
Chastened, the world leaders take their seats. In elegantly simple language, 18-year-old Malala Yousafzai implores the adults below—who have convened to adopt a series of development goals for the world's most underserved communities—to follow through on their promise to deliver free, safe, quality education for children across the globe.
Three years ago, while she was riding the bus home from school in Pakistan's Swat Valley, Malala was shot in the head by members of the Taliban. She'd been targeted because of her history of campaigning, publicly and passionately, for her and her friends' intrinsic right to attend school. She survived and since that heinous day has gracefully become the de facto voice of the more than 60 million girls deprived of education worldwide.
Works for Children's Right to Education
Much of the world's population, especially in poor countries, is made up of children and young people. To achieve a peaceful world, it is crucial that the rights of children and young people be respected. Injustices perpetrated against children contribute to the spread of conflicts to future generations. Already at eleven years of age Malala Yousafzai fought for girls' right to education. After having suffered an attack on her life by Taliban gunmen in 2012, she has continued her struggle and become a leading advocate of girls' rights.
We amplify girls voices, providing them with a platform to connect with the Malala Fund and each other. By standing together, girls can dream big and know they are not alone.
"I am not a lone voice, I am many" – Malala