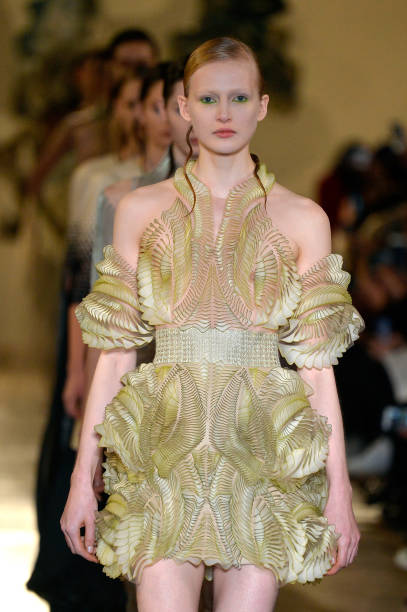 Having wound down her ready-to-wear line a few seasons ago to focus on "new couture" and accessories, conquering the frontiers of sartorial expression without sliding into sci-fi costume territory has been a delicate balancing act for Iris van Herpen.
This season, presenting a serene, more wearable collection, she pulled it off.
Despite the labor-intensive nature of the clothes — albeit often involving machines, with the opening Foliage dress requiring 260 hours of 3-D printing and endless other high-tech processes — there was an immateriality to the collection.