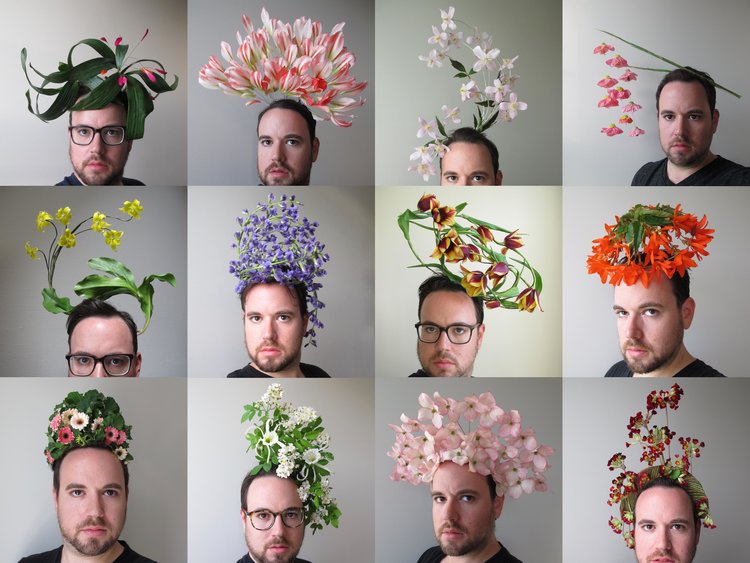 JOSHUA WERBER #FloralTeteATete
#FloralTeteATete was born after attending a workshop of The Seasonal Bouquet Project, when Kumiko Matsuura challenged Josh to a weekly headpiece competition. Originating as an Instagram collaboration between Werber and Matsuura, it blossomed into a solo exhibition at the Botaniska Trädgården in Göteborg Sweden. He has also worked on various commissions for events and derbys and his weekly practice #FloralTeteATete is now in its third year.
Drawing from the natural world, Joshua Werber's work is an exploration of emotion through the act of creation. Josh's lush aesthetic and sculptural approach to flowers playfully ornament and engage with the interior or exterior landscape. Designing provides him with the opportunity to intuitively trust, feel, and to allow the material to guide its own creation. His work is driven by a desire to create unique environments through which the participant can experience transformation. He currently lives in Brooklyn with his rescue puppy Delilah.
For Inquires contact:
Joshua.Werber@gmail.com
516.318.4454