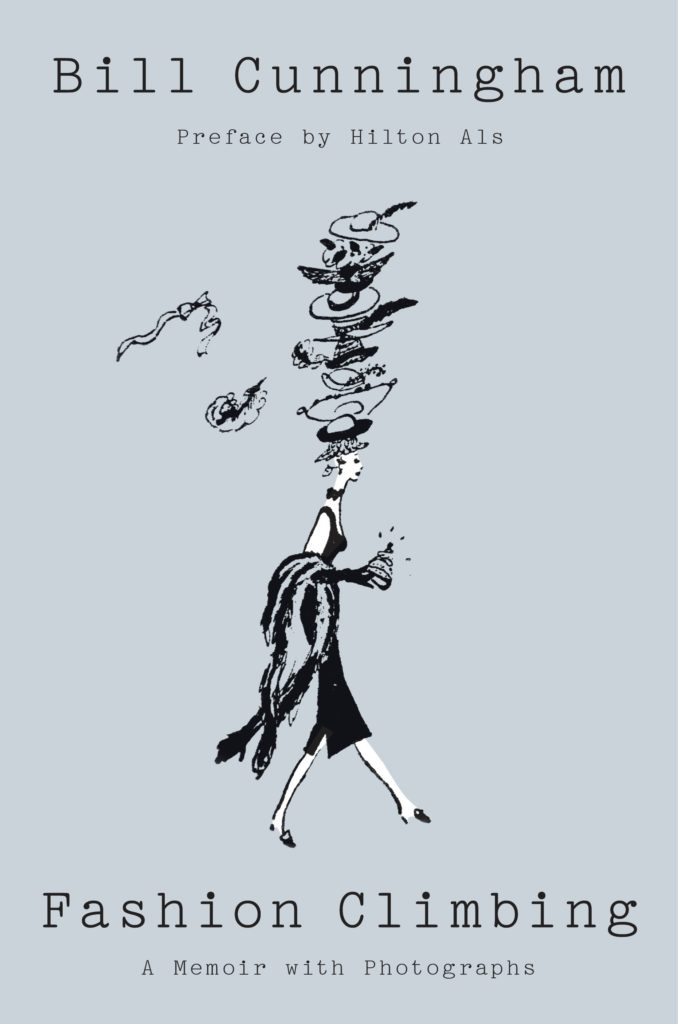 The untold story of a New York City legend's education in creativity and style
For Bill Cunningham, New York City was the land of freedom, glamour, and, above all, style. Growing up in a lace-curtain Irish suburb of Boston, secretly trying on his sister's dresses and spending his evenings after school in the city's chicest boutiques, Bill dreamed of a life dedicated to fashion. But his desires were a source of shame for his family, and after dropping out of Harvard, he had to fight them tooth-and-nail to pursue his love.
When he arrived in New York, he reveled in people-watching. He spent his nights at opera openings and gate-crashing extravagant balls, where he would take note of the styles, new and old, watching how the gowns moved, how the jewels hung, how the hair laid on each head. This was his education, and the birth of the democratic and exuberant taste that he came to be famous for as a photographer for The New York Times. After two style mavens took Bill under their wing, his creativity thrived and he made a name for himself as a designer. Taking on the alias William J.–because designing under his family's name would have been a disgrace to his parents–Bill became one of the era's most outlandish and celebrated hat designers, catering to movie stars, heiresses, and artists alike. Bill's mission was to bring happiness to the world by making women an inspiration to themselves and everyone who saw them. These were halcyon days when fashion was all he ate and drank. When he was broke and hungry he'd stroll past the store windows on Fifth Avenue and feed himself on beautiful things.
Fashion Climbing is the story of a young man striving to be the person he was born to be: a true original. But although he was one of the city's most recognized and treasured figures, Bill was also one of its most guarded. Written with his infectious joy and one-of-a-kind voice, this memoir was polished, neatly typewritten, and safely stored away in his lifetime. He held off on sharing it–and himself–until his passing. Between these covers, is an education in style, an effervescent tale of a bohemian world as it once was, and a final gift to the readers of one of New York's great characters.
The beloved fashion and society photographer Bill Cunningham, who worked for The New York Times for nearly 40 years, left behind an enormous archive valued at $1 million. He also, his family discovered with some surprise upon his death in 2016, left a written memoir.
For the devotees of Mr. Cunningham who faithfully followed or appeared in his "On the Street" column ("We all get dressed for Bill," Anna Wintour has said), this discovery amounts to a major archaeological revelation.
"It seems so unexpected," said Christopher Richards, an editor at Penguin Press who acquired the book at auction. "He really didn't divulge anything about his life to his friends and his colleagues. He was so private. I think it was a shock."
It is not clear when Mr. Cunningham wrote the memoir, which he called "Fashion Climbing" and left as a pair of clean typescripts, though multiple drafts of certain sections also found in the archive suggest he revised it.
Before Cunningham started working as a professional photographer in New York, he had his own hat company under the label of William J.
BILL'S NEW YORK: Street photographer Bill Cunningham was unquestionably a man of the city. The sidewalks of New York were his round-the-clock runway. Now the New York Historical Society has announced a special exhibition, "Celebrating Bill Cunningham," that will be view on June 8 through Sept. 9.
Friends and friends' family members of The New York Times lensman, who died in 2016 at the age of 87, provided the wide-ranging items for the show. Some New Yorkers will recognize the bicycle he used to pedal to and from assignments regardless of the weather or the hour. There's also the "Bill Cunningham Corner" street sign that was temporarily installed at the southeast corner of Fifth Avenue and 57th Street, the photographer's preferred perch. Visitors to the Upper West Side museum will also find his first camera, an Olympus Pen-D 35mm, and his signature sparrow blue jacket. Other mementos include photographs of Cunningham with friends and correspondence, including handmade Valentines he liked to send to friends.