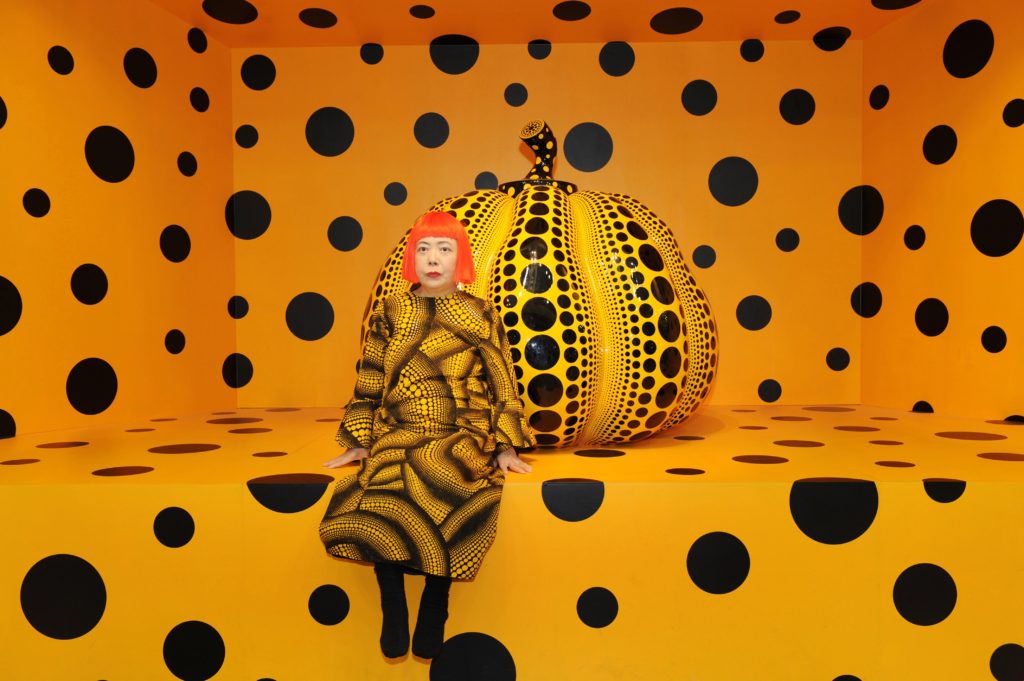 Saturday, May 2, 2020 – Sunday, November 1, 2020
A multisensory presentation of the artist's connection with nature
Coming spring 2020, experience this multisensory presentation of the work of internationally celebrated Japanese artist Yayoi Kusama. With NYBG as the exclusive venue, this exhibition is designed to capture and illuminate the artist's profound engagement with nature throughout the changing seasons from spring through fall.
Across NYBG's 250-acre landmark landscape and buildings, Kusama's lifelong fascination with the natural world will be revealed in depth with multiple installations, including her signature mirrored environments and organic forms, polka-dotted sculptures of colossal flora, mesmerizing nature-based paintings, biomorphic collages, works on paper, botanical sketches, as well as a spectacular horticultural showcase in the Enid A. Haupt Conservatory. The exhibition will also present brand-new works created by the legendary artist specifically for NYBG, including a monumental site-specific pumpkin sculpture and her first-ever participatory greenhouse installation that will be transformed over the course of the exhibition.
The beloved Japanese artist will create new works for the massive exhibition.
Your next art-selfie destination just might be the Bronx, where Yayoi Kusama will take over the New York Botanical Gardenwith a massive exhibition opening in spring 2020. The garden will be the only stop for the show, which is being billed as "the first-ever large-scale exploration of the artist's profound engagement with nature."
That means that you can expect plenty of Kusama's famous yellow polka-dotted pumpkins and larger-than-life flowers, as well as early sketchbooks that reflect her fascination with the natural world. But the show will also present her signature mirrored environments, known as "Infinity Mirror Rooms," that have made the Japanese artist an Instagram sensation.