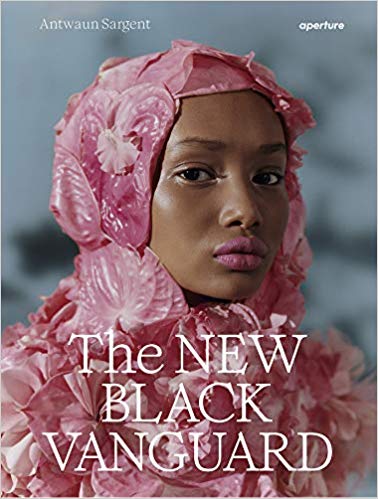 In The New Black Vanguard: Photography between Art and Fashion, curator and critic Antwaun Sargent addresses a radical transformation taking place in fashion and art today. The featuring of the Black figure and Black runway and cover models in the media and art has been one marker of increasingly inclusive fashion and art communities. More critically, however, the contemporary visual vocabulary around beauty and the body has been reinfused with new vitality and substance thanks to an increase in powerful images authored by an international community of Black photographers.
In a richly illustrated essay, Sargent opens up the conversation around the role of the Black body in the marketplace; the cross-pollination between art, fashion, and culture in constructing an image; and the institutional barriers that have historically been an impediment to Black photographers participating more fully in the fashion (and art) industries.
Fifteen artist portfolios feature the brightest contemporary fashion photographers, including Tyler Mitchell, the first Black photographer hired to shoot a cover story for American Vogue; Campbell Addy, founder of the Nii Agency and journal; and Nadine Ijewere, whose early series title, The Misrepresentation of Representation, says it all. Alongside a series of conversations between generations, their images and stories chart the history of inclusion, and exclusion, in the creation of the commercial Black image, while simultaneously proposing a brilliantly reenvisioned future.
Photographs by Photographs by Campbell Addy, Arielle Bobb-Willis, Micaiah Carter, Awol Erizku, Nadine Ijewere, Quil Lemons, Namsa Leuba, Renell Medrano, Tyler Mitchell, Jamal Nxedlana, Daniel Obasi, Ruth Ossai, Adrienne Raquel, Dana Scruggs, and Stephen Tayo
And including conversations with Shaniqwa Jarvis, Mickalene Thomas, and Deborah Willis
Writer and critic Antwaun Sargent's book looks at the future of fashion and art imagery through the lens of 15 black photographers
In August 2018, Tyler Mitchell made history as the first African-American photographer to shoot the cover of US Vogue when he lensed Beyoncé for its September issue. However, Mitchell was already well on his way to changing the face of fashion imagery forever. Known for his depictions of black utopias – such as the series I'm Doing Pretty Hood In My Pink Polo, which he made with Dazed in 2016 – Mitchell has long sought to visualise what he calls a "full range of expressions possible for a black man in the future".
Now he's been commissioned for the cover of writer and critic Antwaun Sargent's upcoming book The New  fronting what publisher Aperture describes as "a radical transformation taking place in fashion and art today". Inside the book, other photographers carving out a more inclusive world of imagery, such as Campbell Addy, Ruth Ossai, Stephen Tayo, Nadine Ijewere, and many more, are celebrated.