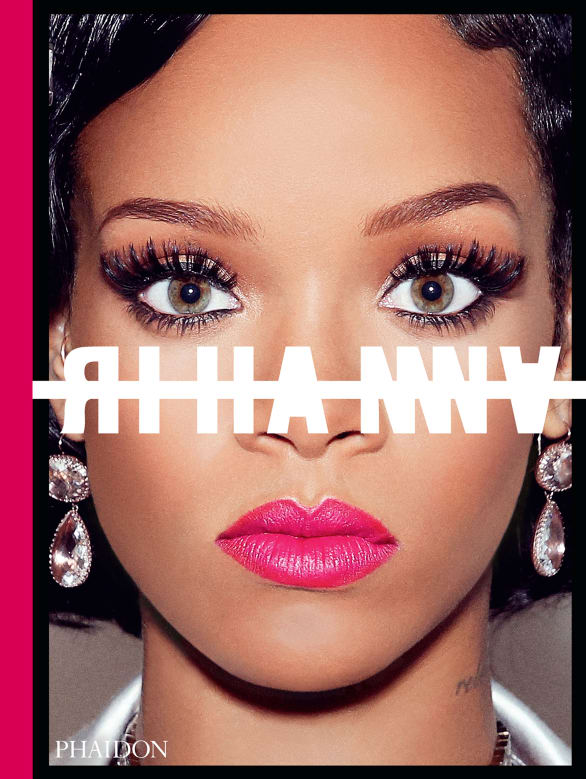 Rihanna invites you into her world with this stunning visual autobiography. From her Barbados childhood to her worldwide tours, from iconic fashion moments to private time with friends and family, the book showcases intimate photographs of her life as an artist, performer, designer, and entrepreneur. Many of these images have never before been published.
Also available in three limited editions
Rihanna: Fenty x Phaidon Edition
Rihanna: Luxury Supreme
Rihanna: Ultra Luxury Supreme
This large-format edition is 504 pages with 1,050 color images and 11 special inserts.
This hardcover book is 12-5/8 x 16-1/2 inches | 420 x 320 mm (portrait).
The edition has a full cover photo with the title debossed and stamped in matte white foil.
A custom-dyed, hot pink cloth on the spine wraps around the back cover, with the title silkscreened in white on the spine and the Phaidon logo blind debossed on the back cover.
Additional features include: 3 paper stocks, 7 single- and double-page gatefolds, 9 bound-in booklets, 1 tip-in sheet, and a double-sided, removable poster (31-1/2 x 23-5/8 inches | 800 x 600 mm).
Includes a custom-designed black carton with a carrying handle.
This edition will begin shipping October 24, 2019.
$150.00