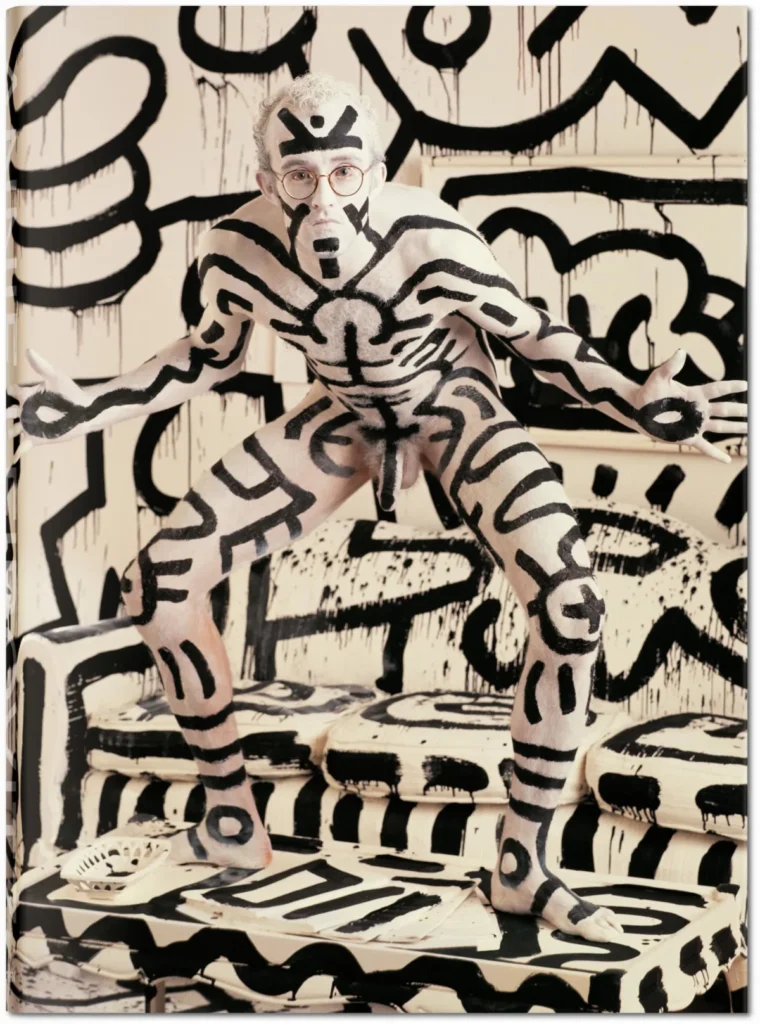 This coveted XXL edition presents some of the most famed actors, musicians, artists, writers, athletes and businesspeople of our time, and draws on more than 40 years of work.
Annie Leibovitz (American).
Contributing authors Steve Martin (American), Graydon Carter (Canadian), Hans Ulrich Obrist (Swiss) and Paul Roth (American).
Köln: Taschen, 2022.
556 pages.
Hardcover.
Presented in a slipcase.
The Power and the Glory
Annie Leibovitz weighs in with her own SUMO
When Benedikt Taschen asked the most important portrait photographer working today to collect her pictures in a SUMO-sized book, she was intrigued and challenged. The project took several years to develop and proved to be revelatory. Annie Leibovitz drew from over 40 years of work, starting with the viscerally intimate reportage she created for Rolling Stone magazine in the 1970s and extending through the more stylized portraiture of her work for Vanity Fair and Vogue. Celebrated images such as John Lennon and Yoko Ono entwined in a last embrace are printed alongside portraits that have rarely, and sometimes never before, been seen. Annie Leibovitz was able to present some of her famous group portraits in a format that proves that she is the master of the genre. Her pictures are at once intimate and iconic, wide-ranging stylistically and also uniquely hers. Annie Leibovitz is often imitated, particularly by younger photographers, but her work is somehow immediately recognizable.
The bookends of the Leibovitz collection are the black-and-white photograph of Richard Nixon's helicopter lifting off from the White House lawn after he resigned as president in 1974 and the formal color portrait of Queen Elizabeth II taken in a drawing room of Buckingham Palace in 2007. In between are portraits that make up a family album of our time: actors, dancers, comedians, musicians, artists, writers, performance artists, journalists, athletes, businesspeople. Performance and power are recurring themes. A supplementary book contains essays by Annie Leibovitz, Graydon Carter, Hans Ulrich Obrist, and Paul Roth and short texts describing the subjects of each of the over 250 photographs.
The photographer
Annie Leibovitz is one of the most influential photographers of our time. She began working as a photojournalist for Rolling Stone in 1970 while she was still a student at the San Francisco Art Institute. By 1983, when she left Rolling Stone for the revived Vanity Fair, she was already closely identified with the conceptual, theatrical style that is her hallmark. In subsequent decades, at Vanity Fair and Vogue and in independent projects, she has worked across many photographic genres and developed a large body of work—portraits of actors, directors, writers, musicians, athletes, and political and business figures, as well as fashion photographs—that expanded her collective portrait of contemporary life. She has published several books and has exhibited widely. She is a Commandeur in the French Ordre des Arts et des Lettres and has been designated a Living Legend by the U.S. Library of Congress.