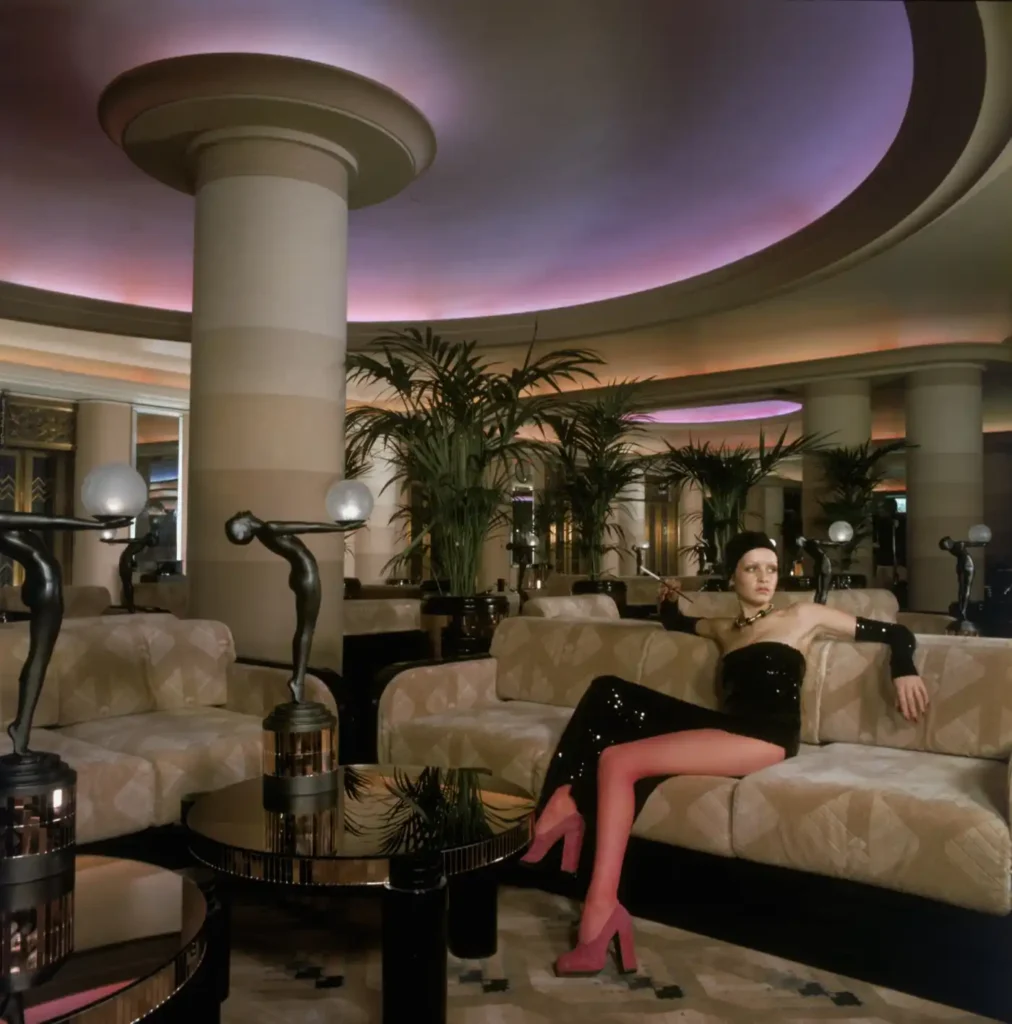 Coco Chanel once said, "An interior is the natural projection of the soul.
Beginning in the late nineteenth century, an increasing number of women founded important couture houses in Paris, London, and New York. At the same time, interior decoration became a viable profession thanks to female innovators on both sides of the Atlantic. Rather than espouse masculine modernism, these "great lady decorators" appropriated the refined aesthetics of eighteenth-century French interiors. Belle Époquecouturières ardently embraced their updated rococo ideals of comfort and luxury. By the interwar years, other styles— from art moderne sleekness to bohemian eclecticism—became increasing popular, as female designers regularly used interior decoration to enhance their brands and enrich their personal lives.
Each fashion designer in this exhibition is represented by at least one garment or accessory, drawn solely from The Museum at FIT's permanent collection, and an interior image. From luxe, professionally-crafted couture salons and apartments to modest, self-decorated ateliers and homes, the spaces express the passion these female fashion creators have devoted to their magical interiors.
Curated by Patricia Mears, Deputy Director