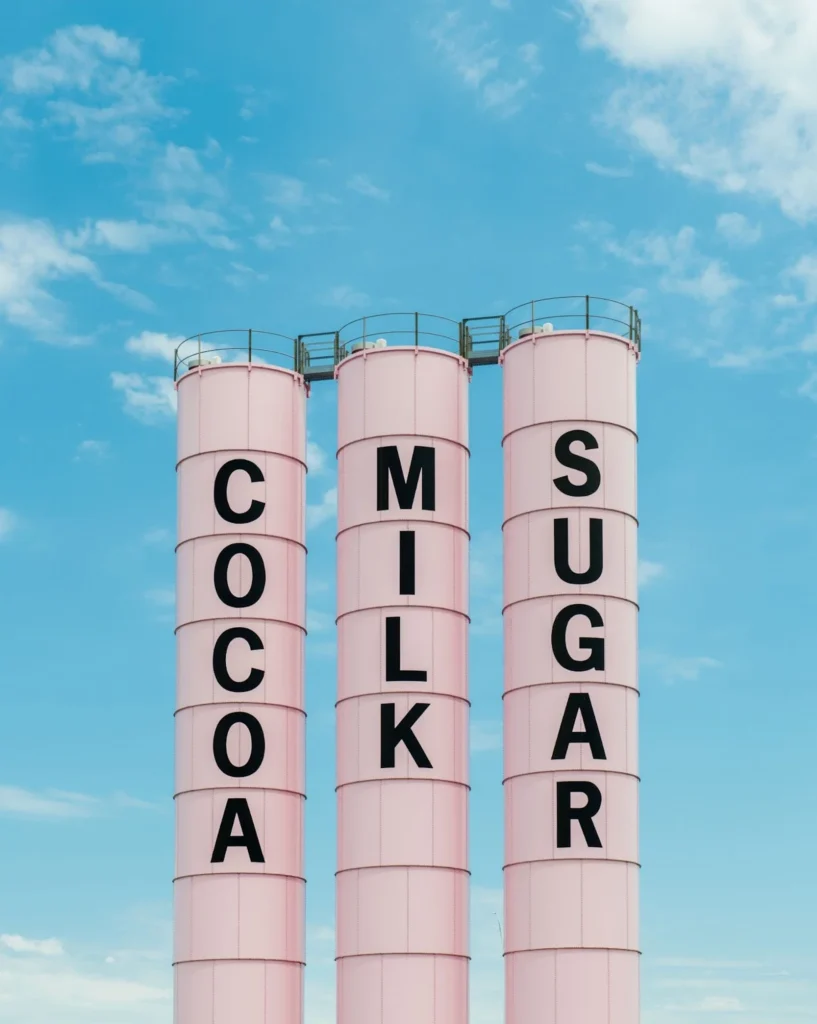 'ACCIDENTALLY WES ANDERSON' DISPLAY COMES TO TOKYO
'Accidentally Wes Anderson' takes viewers to secret places around the globe, unveiling a utopia of pastel tones, pleasing symmetry, and striking patterns. Running from April 5 to May 26, 2023, at Warehouse Terrada G1 Building, the AWA photography exhibition becomes the home of 300 odd landscape photographs informed by eye-catching scenes caught in Wes Anderson movies.
The American film director counts myriads of fans worldwide, admiring him for his whimsical visual aesthetic, bold color palettes, and eccentric style. Anderson's wildly fictional locations are meticulously designed to match the style of each movie, and this nostalgic spirit is captured in the large photo series.
THROUGH ANDERSON'S WACKY LENS
Last year, the AWA exhibition was held in Seoul, Korea, marking the first photography show inspired by the renowned film director. This year, the exhibition is heading to Tokyo, immersing onlookers in real life locations referencing Anderson's much-loved visual world. The collection reflects magical sites found in Anderson's much-discussed films, such as Furka Pass in Switzerland, London, Creepland, Ohio, and Willemstad on Curacao Island.
Each piece appears as a narrative, weaving together the worlds of AWA's adventures with their pastel splashes, symmetrical compositions, and sometimes unorthodox placement. From the pink cylindrical storage tanks of Malley's Chocolates to the Vickers Viscount turboprop airliner to the Hotel Belvédère nestled on the dramatic serpentines of Switzerland's Alps, viewers will travel to the fantasy world of Anderson's movies.
Join us to discover the most interesting and idiosyncratic places on Earth. Inspired by the unique vision of director Wes Anderson's films, this book travels to every continent to tell the extraordinary and unexpected true stories behind more than two hundred stunning locations.

A visual adventure of Wes Anderson proportions, authorized by the legendary filmmaker himself: stunning photographs of real-life places that seem plucked from the just-so world of his films, presented with fascinating human stories behind each façade.
Accidentally Wes Anderson began as a personal travel bucket list, a catalog of visually striking and historically unique destinations that capture the imagined worlds of Wes Anderson.
Now, inspired by a community of more than one million Adventurers, Accidentally Wes Anderson tells the stories behind more than 200 of the most beautiful, idiosyncratic, and interesting places on Earth. This book, authorized by Wes Anderson himself, travels to every continent and into your own backyard to identify quirky landmarks and undiscovered gems: places you may have passed by, some you always wanted to explore, and many you never knew existed.
Fueled by a vision for distinctive design, stunning photography, and unexpected narratives, Accidentally Wes Anderson is a passport to inspiration and adventure. Perfect for modern travelers and fans of Wes Anderson's distinctive aesthetic, this is an invitation to look at your world through a different lens.
"a big and beautiful book that combines the sugary-sweet palette of Anderson's cinematography with the snackable summaries of a guidebook." (The Best Books to Give This Year)
— The New York Times Book Review
"This coffee table book, full of Andersonesque visuals spotted around the globe, is a respite for the soul as much as it is really good decoration."
— Entertainment Weekly
"'Accidentally' provides the theatrical whimsy we need now, when travel (not to mention moviegoing) is mostly a dream. When life seems upended, the pleasing symmetry of the Anderson-style images offers a comforting sense of control.
— Washington Post
Steve Carell, Scarlett Johansson, Tom Hanks, Jason Schwartzman, and Tilda Swinton are among the stars of the director's French Dispatch follow-up
The first trailer for Wes Anderson's new film, Asteroid City, is here. Check out the extremely Andersonian, bluegrass-soundtracked, sci-fi clip below. The movie, which arrives in select theaters June 16 and nationwide June 23, stars Jason Schwartzman, Scarlett Johansson, Tom Hanks, Maya Hawke, Jeffrey Wright, Tilda Swinton, Bryan Cranston, Edward Norton, Adrien Brody, Liev Schreiber, Hope Davis, Steve Carell, Hong Chau, Willem Dafoe, Margot Robbie, and Jeff Goldblum, among others.
An official synopsis of the film reads: "The itinerary of a Junior Stargazer/Space Cadet convention (organized to bring together students and parents from across the country for fellowship and scholarly competition) is spectacularly disrupted by world-changing events." Roman Coppola co-wrote the movie with Anderson.