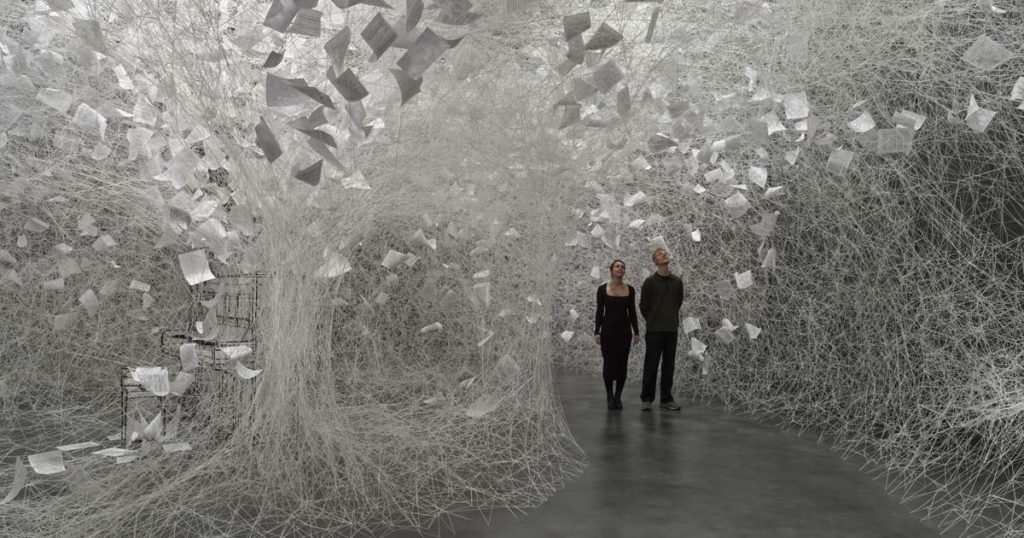 Dec. 2022 — 16. Apr. 2023
Chiharu Shiota was born in Osaka, Japan (1972), lives and works in Berlin.
Confronting fundamental human concerns such as life, death and relationships, Shiota explores human existence throughout various dimensions by creating an existence in the absence either in her large-scale thread installations that include a variety of common objects and external memorabilia or through her drawings, sculptures, photography and videos.
In 2008, she received the Art Encouragement Prize from the Japanese Minister of Education, Culture, Sports, Science and Technology. Her solo exhibitions across the world include Mori Art Museum, Tokyo (2019); Gropius Bau, Berlin (2019); Art Gallery of South Australia (2018); Yorkshire Sculpture Park, UK (2018); Power Station of Art, Shanghai (2017); K21 Kunstsammlung Nordrhein-Westfalen, Düsseldorf (2015); Smithsonian Institution Arthur M.Sackler Gallery, Washington DC (2014); the Museum of Art, Kochi (2013); and the National Museum of Art, Osaka (2008) among others. She has also participated in numerous international exhibitions such as Oku-Noto International Art Festival (2017), Sydney Biennale (2016), Echigo-Tsumari Art Triennale (2009) and Yokohama Triennale (2001). In 2015, Shiota was selected to represent Japan at the 56th Venice Biennale.