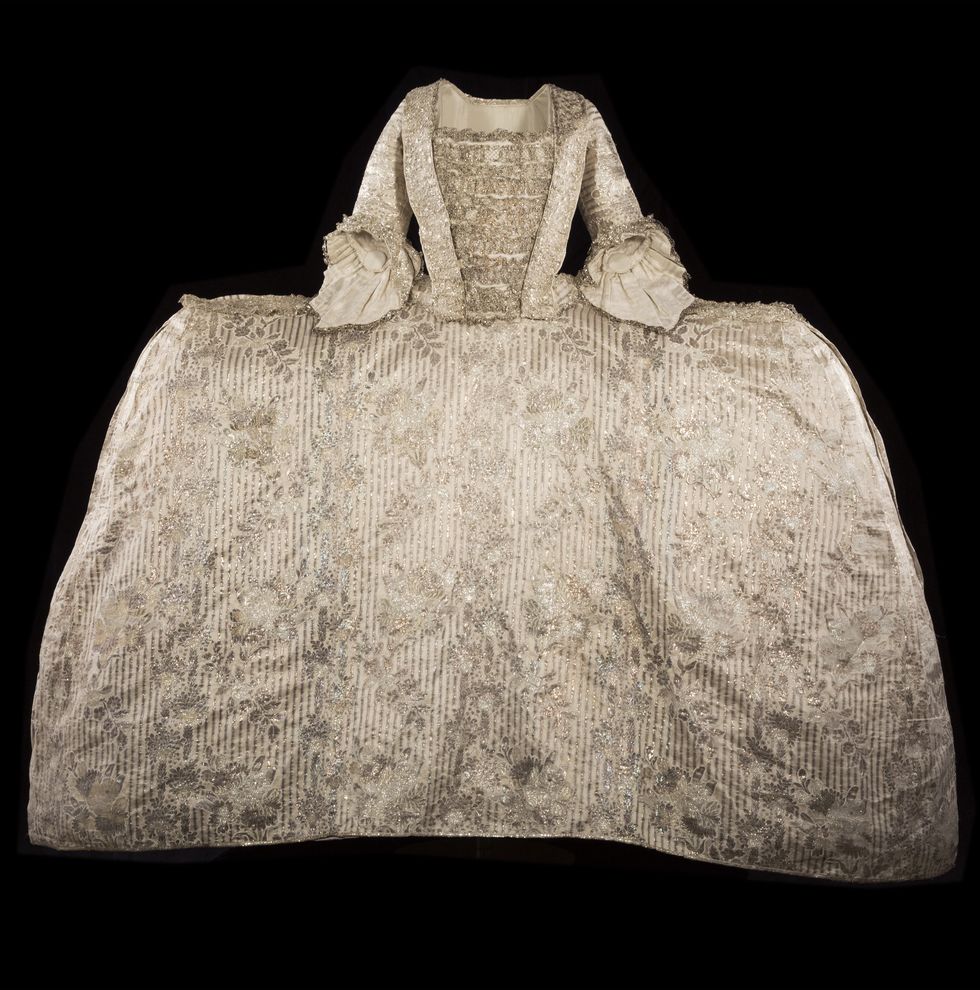 See Crown to Couture, the blockbuster exhibition of 2023 at Kensington Palace and enter the glittering world of the royal Georgian court.
Witness the power of dress in the Georgian era and discover and how it has inspired today's iconic red-carpet looks.
200 FASCINATING OBJECTS
FROM CHARLES II TO LIZZO AND LADY GAGA
At the largest exhibition ever staged at Kensington Palace, you'll be taken on an immersive journey through the palace. Over 200 objects will be on display including Lady Gaga's luminous green MTV Awards dress and the world-famous Silver Tissue Gown worn at the court of Charles II.
There's an exclusive chance to see Lizzo's spectacular Thom Browne dress from the 2022 Met Gala, complete with gold cape jacket. Also on display is the Monique Lhuillier gown worn by Phoebe Waller-Bridge at the Emmys in 2019, and Billy Porter's spectacular 'Sun God' outfit by The Blonds for the Met Gala 2019.
Historic items will include the Rockingham Mantua, one of several objects from Historic Royal Palaces' Royal Ceremonial Dress Collection.
Prepare to be dazzled as the palace State Apartments transform into London's hottest catwalk under the expert direction of Alexander McQueen's production designer, Joseph Bennett, promising a truly unforgettable experience.
BEHIND THE SCENES AT KENSINGTON PALACE'S LARGEST EVER EXHIBITION
How do you create the largest exhibition ever staged at Kensington Palace, bringing together and caring for 200 iconic objects?
With Crown to Couture, the Historic Royal Palaces team at Kensington Palace has done just that. From 5 April 2023, our visitors will step into the splendour of the Georgian court to reflect on the power of dress, via some of the most iconic moments in fashion history.
From Lady Gaga to Audrey Hepburn, and Lizzo to Charles II (plus many more to be revealed) this star-studded exhibition explores how we are perceived, what we say about ourselves and the illusion we create with what we wear.
Look behind the scenes at the creation of this remarkable exhibition – the first of its kind at Kensington Palace – in advance of your chance to see it in person from 5 April to 29 October.