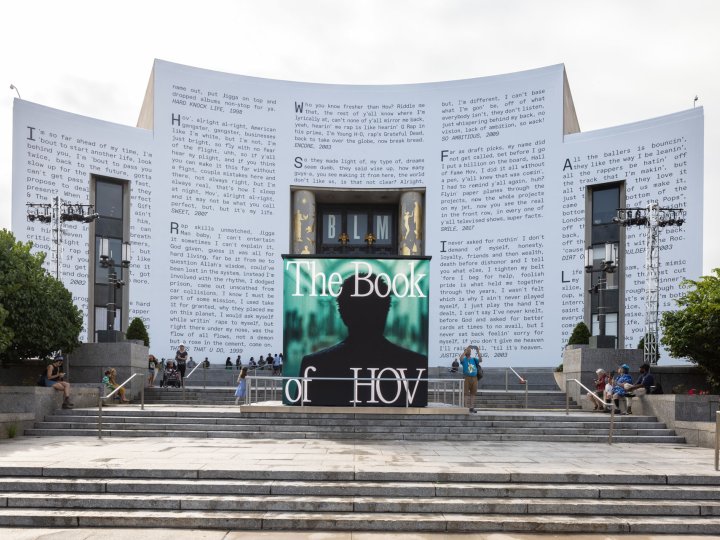 The Book of HOV: A celebration of the life and work of Shawn "JAY-Z" Carter
Brooklyn Public Library is pleased to present The Book of HOV, an installation created by Roc Nation to celebrate the life and work of Shawn "JAY-Z" Carter. One of Brooklyn's most influential figures, JAY-Z has shaped and consistently redefined hip-hop, music and culture on a global scale. The Book of HOV features never-before-seen images, art and ephemera from the artist's archives, providing an unparalleled look at an extraordinary life and career. This free, immersive experience is one of the only installations of its scope to be housed in an active public space and features text, audio and curation by Roc Nation teams and partners.
The exhibition, spread throughout two floors of Central Library, immerses visitors as soon as they walk through the doors. Learn more about each experience in the exhibit at thebookofhov.com
The Book of HOV will be up until October 2023.